Kahului Airport Bus - Maui International Airport
At Kahului Airport passengers have the following options to move around: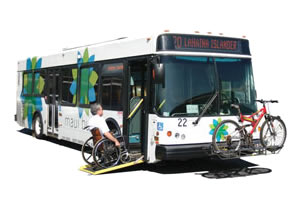 Bus routes
There are two public bus routes that stop at Kahului Airport; the Upcountry and Haiku Islander routes.
Route 40
Upcountry Islander. From 06:00am to 10:11pm, every 90 minutes.
Route 35
Haiku Islander. From 05:30am to 09:40pm, every 90 minutes.
Please note that buses operate seven days a week plus holidays.
Fares
General boarding costs only $2 for all routes and daily passes cost $4 for all routes.
If you're planning on staying for a month or so and exploring the Maui, you can buy a monthly public bus pass at $45.
Where do I buy my ticket?
You can buy daily and monthly passes from the Maui public bus drivers.